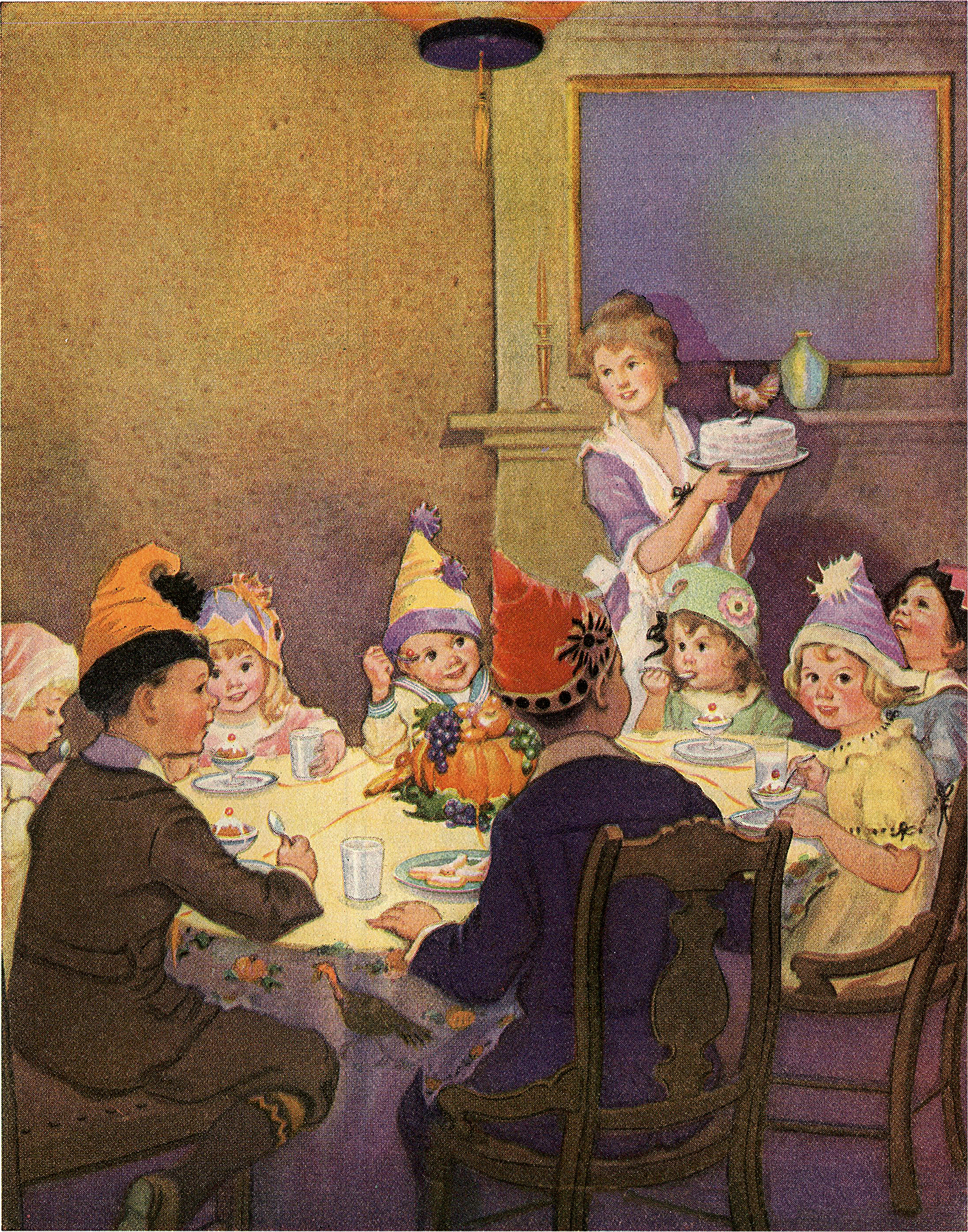 Photo: An old print of children wearing party hats and sitting around a table, while a woman carries in a cake with a turkey on top.
(Source:
The Graphics Fairy
)
Yesterday was Thanksgiving here in the United States, and I hope you each had a wonderful day. Had we all been able to spend it together, I imagine the celebration would have looked something like the photo above (albeit most of us are a bit older than the children). We definitely would have had cake!
Come join the Ten Things of Thankful celebration!